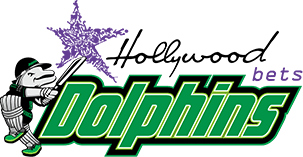 Fourways Group came on board as an associate sponsor of the Hollywoodbets Dolphins franchise in 2018.
"We're unbelievably proud to have been associated with the Dolphins cricket team," Managing Director of Fourways Richard Perry said. "Both the franchise and the players represent the best of cricket, one of South Africa's most loved sports, and to have Fourways associated makes our team incredibly proud."
We have had two fantastic years with the team, and the Dolphins have certainly assisted us in growing our brand nationally and internationally. The stadium improvements have made for an immaculate stadium and is certainly one of the top stadiums in South Africa. The Dolphins players are an important asset, and Fourways have assisted in creating a world-class environment for them. The Fourways Players Chill room has added immense value to the stadium, as well as the team.
The way the team represent themselves, both on and off the field, certainly makes us proud at Fourways. We have enjoyed trying to keep them cool under pressure. The Dolphins have made strides in performance over the past two seasons and ended the 2019/20 season with the Momentum One Day Cup trophy. The growth has been fantastic which has included a trophy win and the development of a great squad. The stadium is world class and it's now such a lovely space for families to visit and watch some exciting cricket.
We are proud to be associated with the union. Our business has also seen good growth in difficult trading circumstances, and we hope to continue our long association with the management as well as the team. Cricket is a team sport, and this suits the Fourways brand and culture we believe in. We fully believe that Fourways is a team. Everyone in the company has a huge role to play in what we do, and what we deliver, which is service. We are all equally responsible and have a part to play in delivering to our customers. We are also a family orientated company and cricket is enjoyed as a family.
Fourways have also launched the "Fourways for you" program with the Dolphins players. This program will be a series of monthly engagements to upskill the players and staff and to equip them with some valuable skills to optimize their playing careers, but also to help prepare them for life after cricket.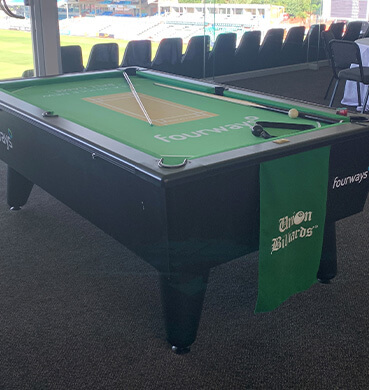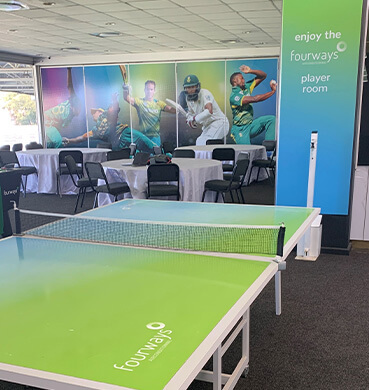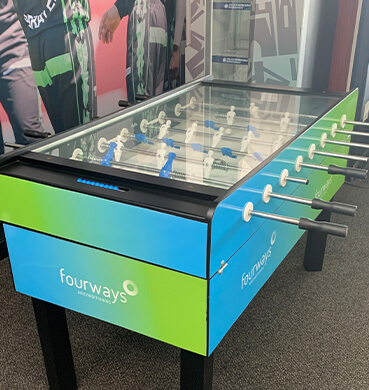 Ambassadors
We have been blessed to form partnerships with additional brand ambassadors other than the Dolphins Squad who help us build and bring awareness to a multifaceted group of brands we offer to our various markets. These include some of the following individuals: