Umhlanga Arch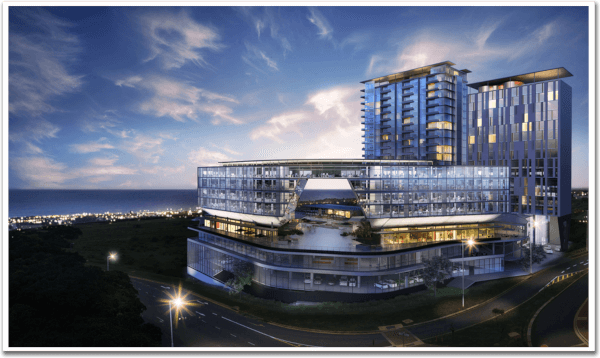 Samsung DVM selected for prestigious R1.3 Billion Umhlanga Arch project
Right from the outset, the developers of the Umhlanga Arch project set their sights on creating a mixed-use premier upmarket property.
Ground-breaking commenced in October 2017, and the construction is currently well on the way towards an expected completion date in 2020.
A Hilton Hotel Garden Inn, the Multiply Group and a top-end BMW dealership are amongst other prestigious tenants who will occupy the finished property, while 162 state-of-the-art, smart apartments and 30 spacious lofts have already been sold.
For a development of this nature, only the very best in interior climate control was required, and the specifiers selected Samsung DVM units supplied by Fourways Airconditioning.
Almost R13-million-worth of DVM units have been specified for Umhlanga Arch along with MSP ducteds and AHUs, cementing yet again the premier position held by Fourways Airconditioning in the top-end KZN market.